Smart Knows
Zoopla had a clear and single-minded ambition: To overtake the existing category leader Rightmove.
Zoopla is full of smart data and tools. It's what helps you find not just the right house, but the perfect neighbourhood. But these tools were hidden.
Once we'd built their brand we brought Zoopla's smartness to the foreground through an integrated campaign.
A Zoopla user is a smart, confident person who has information come to them, not someone who has to hunt and sweat to find out what they need to know.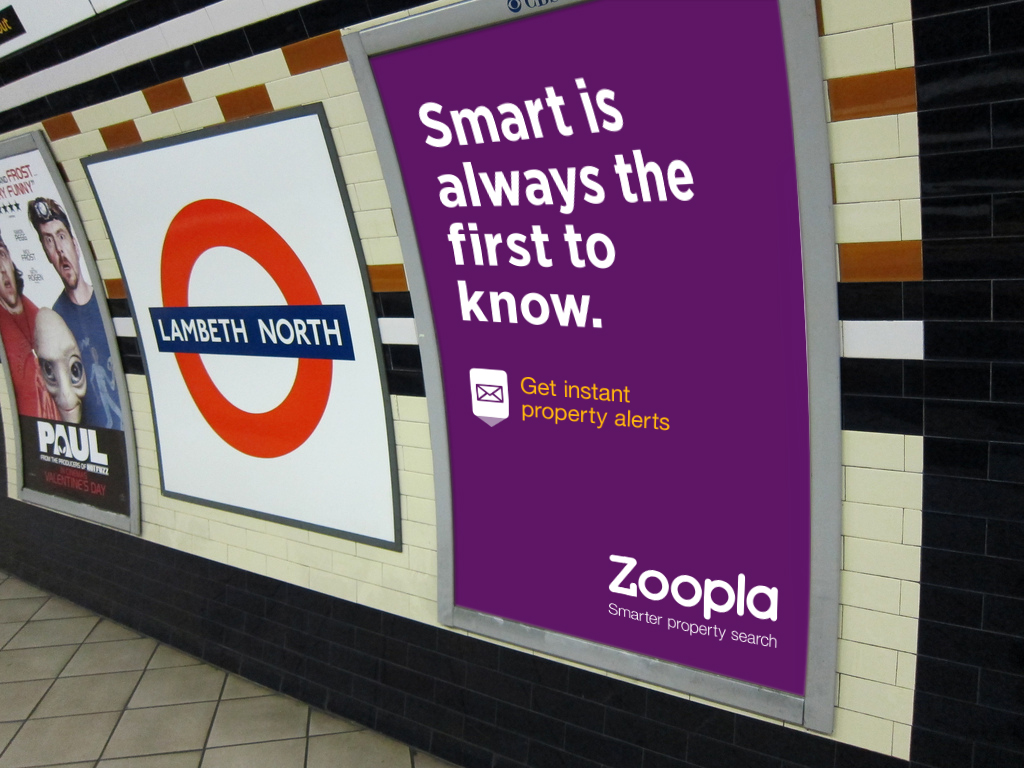 We further increased relevance though use of live and local information in the ads. Such as displaying data for 25 different destinations that link from Waterloo.
The results? Spontaneous brand awareness leaped to an all-time high. Website visits increased 20% and Zoopla overtook the category leader Rightmove to become the most searched-for brand term in the sector.
And we were even on the official Corgi model